Frank Petersen, Rødmose Handel presents :
ClassicVehicleLog
An electronic Logbook for classic cars and motorcycles
<![if !vml]>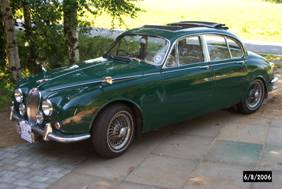 <![endif]>
BETA2  :
For a long time we had a BETA2 version available for til download, but this has now been replaced with an official version 2.1.1
Those that have been using BETA2 and now want to switch to 2.1.1 must pay attention to the fact that BETA2 installed into another map than the 'official' version. This was done to enable people to test BETA2 at the same time as habing one of the official versions running.
If you have used BETA2 and now has installed version 2.1.1 AND you wish to continue with you vehicle data from BETA2 you will have to manually copy the vehicle files from the map that BETA2 was installed into and over to the map in which version 2.1.1 is installed into.
If you need help in this process you can mail me !